What does Pre-boarding actually mean?
These are all the actions taken by a company between a candidate's acceptance of an offer and their first day at a new job. In this way, we enable a new employee to enter a company in a smooth and calm way. We don't overwhelm them with all the new information on the first day, but instead, try to provide it step by step, in smaller doses.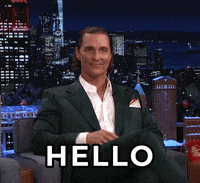 How does it look like?
PreOnboarding in AppUnite begins after a candidate accepts an offer. At this stage, we welcome the new AppUniters to our team and guide them through the first point of our Onboarding process: the so-called "paperwork". First, we sign the contract and specify what benefits the AppUniter wants to take advantage of. We close the whole process within a week so that both sides have timely feedback. At AppUnite, we are very flexible in choosing the type of contract. Each new person can rely on advice in choosing the right agreement for them. We also offer support from our internal accountant in setting up a business or legal assistance.
First day at AppUnite
When all the documents are ready, we proceed to the next stage, i.e. planning and organizing a new AppUniter's first day of work. The schedule includes a meeting with a Buddy who will support a new person throughout the entire process. They will talk about the project, answer any questions and present a new joiner to the team. After that, a platform Team Leader will talk about the team, introduce initiatives and, if needed, help in choosing a mentor. The next meeting will be with the People team who will talk about internal communication, benefits and teams. Finally, our founder, Karol will present the company's values and mission statement. At this stage, we also ask a new employee to send a short note about themselves, which we present on the main Slack channel on the first day of work. In this way, everyone at AppUnite can get to know a new AppUniter at the very beginning of our cooperation.
Once the schedule is ready, we start to personalize the Onboarding checklist for each new person to make it easier for them to navigate our spaces in their first week of work. A list like this, with all the tasks presented point by point, allows a new person to smoothly go through setting accesses and getting to know the tools and also allows us to check at what stage a possible problem occurs and immediately act on improving or introducing changes to the Onboarding process.
When everything is ready, all we have to do is officially welcome the AppUniter to the Onboarding process and send a previously prepared schedule on the first day.
We finish Preonboarding by preparing and sending a package to a new person 🙂 What's in it? Check this out 🙂