Now, after the COVID pandemic, having your business developed online is more important than ever. Tourism industry is getting back on track after hard times and needs innovative solutions to bring in customers and make them feel safe. There are many processes in place to ensure safety of hotel guests. One of the innovations, that has become growingly popular, is creating a hotel mobile app. This article presents the benefits of having a mobile app in the hotel industry.
Better booking experience
The process of booking a hotel can be complicated ,that's why a focus should be put on simplifying it. In the case of web or phone reservations, this activity can take a while, whereas from an app, it's a few simple clicks. Mobile check-in remembers a guest's data and autofills all forms, proposes services based on a client's preferences and, what's most important, it optimizes the process.
Tracking more detailed data
It's important to have information such as guests preferences, how often they stay and what their most used facilities are. Thanks to this data, from a hotel mobile app, we can offer supplementary services and create a better hotel experience. It also enables the operational team to create better hotel software reports and make right decisions on how the property should be developed and which elements need improvement.
Competitive advantage
The main task of the operational team at a hotel is to introduce solutions that aim to gain competitive advantage. This is done by offering what other hotels don't, a hotel mobile app is a perfect tool to make a hotel more guest-friendly place. People will notice that you invest in hotel software making their stay more comfortable and modern. Looking around, luxurious hotels are trend setters, including their hotel mobile apps - why not join them?
Language barrier
Imagine that you go to an exotic country and have problems understanding the staff. Sometimes even an accent or body language can create misunderstandings. I was in such a situation while staying in India - you're probably aware of their yes/no head nodding ;) ). Situations like this don't take place when you organize everything through your mobile device.
Increase in sales
A hotel's income does not only come from room reservations. What generates income are the extra services. Guests spending their holiday at your hotel will probably also become a client of the restaurant or SPA. Sometimes booking a SPA treatment can be a long journey - you need to look for information about what a given hotel offers, talk to reception staff to set a time for your treatment with the SPA unit. It's a lot easier with a hotel mobile app when you're just a few clicks away from relaxation.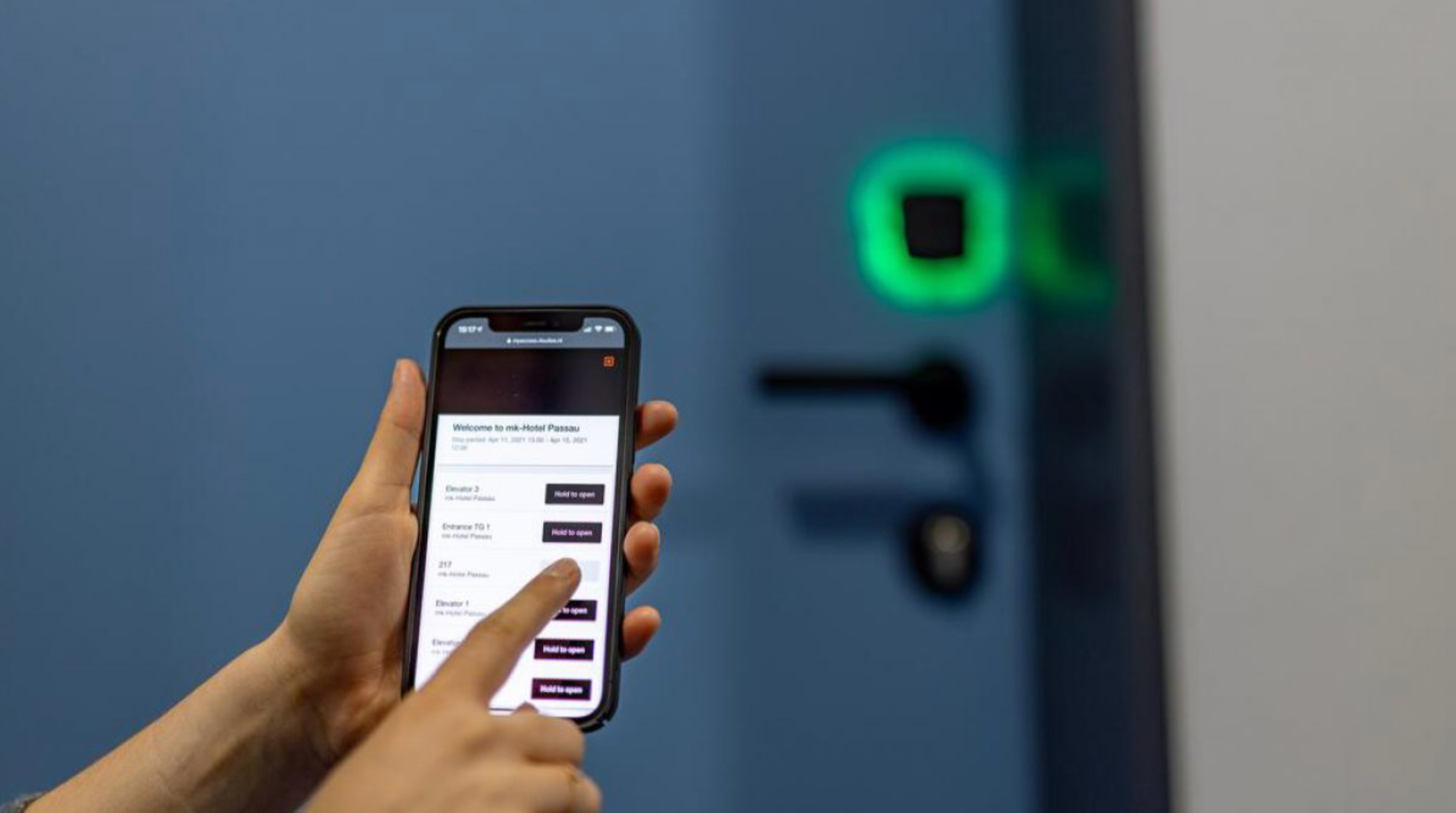 Source: 4Suites
Loyalty program
One of the biggest challenges that any business owner faces is turning their clients into regulars. That's why guests' loyalty is so important. With your customers becoming brand advocates, word-of-mouth marketing can bring you many new clients. Most hotel applications give guests a possibility to collect points and obtain discounts. That creates a bond with a particular brand and turns a one-time customer into a regular.
There's a big difference between a satisfied customer & a loyal customer. Never settle for satisfied.

Shep Hyken
Safer stay
AppUnite partnered with a client to create a hotel software project that is the perfect solution to increase hotels hygiene and safety standards. One of our clients decided to give it's guests a possibility of mobile check-in. No need to stand in a queue waiting for the check-in. This solution lets guests save not only time but also allows them to feel safer, as no face to face contact is needed.
If you have ever wondered when the right moment to build an app for your hotel is - it's now ;) Being back in the game after the pandemic is the best time to gain a competitive advantage and attract new guests. If you want to talk with us about the opportunity of introducing this effective solution please contact us.