Portfolio
A small sample of the software we helped creating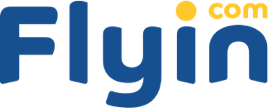 Tahmeel
The application that connects and facilitates daily work done by freight drivers and shippers. The application is a solution built for the logistics industry with intel from the logistics industry experts.
View Case Study
Flyin
Flyin is an online travel agency from the Middle East, focused on being an integrator of hotel and flight bookings, especially dedicated to the MENA region. The company wanted to enhance its existing booking applications with an innovative concierge solution for their VIP clients. The solution is a combination of NLP and human concierges who manage clients through a simple, but powerful chat component.
View Case Study
Helium Health
As an organization that focuses on the needs of medical facilities. The client asked us to develop software that would be excellent patient records & management achievable for hospitals of all sizes.
View Case Study
Zumba - ZIN™ Play
Zumba is at the forefront of the fitness industry. To help their instructors with preparing classes, Zumba R&D team decided to create a mobile application that will help with music playlists creation, as music is the core of Zumba classes.
View Case Study
Tally
Tally is one of a new-wave dating applications. Instead of focusing on the most visual aspects of each person (like the profile photo), it focuses on the "inside".
View Case Study
KingsChat
Social media platform dedicated to Christian audience to help connect people from the community, but also the ones who just want to express themselves in a family friendly social space.
View Case Study
Al-Jazeera Paints
Al-Jazeera Paints is a leading manufacturer of paint in the MENA region. The company decided to redo its website to be a fully interactive online store.
View Case Study
JaFolders
JaFolders is an application that provides information on products nearby a user and informs about new offers and promotions using push notifications. It is popular in Belgium and the Netherlands with more than 600k monthly active users.
View Case Study