Are you free from scrolling habits? Don't worry, if that is not the case, we're all in this together. No matter how hard we try to be conscious consumers and digital users with controlled online behaviors, we seem to fall short and should rather start singing our own Whitesnakes cover - Guilty of Scroll…in the first degree. If you are an e-commerce business owner - you win! We, your potential customers, have your attention.
Mobile e-commerce apps are the new black
Digital marketing offers so many options of promotion, such as targeted content in blogs, podcasts, video, eBooks, eNewsletters, whitepapers, SEO, social media marketing, email marketing and marketing automations to attract customers. Being the owner of an e-commerce platform you need to validate how you want to attract your potential customers.
Do you imagine your customers leaving their daily tasks to sit in front of their devices to visit your web e-commerce shop? A lot is dependent on your client's type. A lot of new groups of users show that customer's behavior has evolved and now includes many mobile users.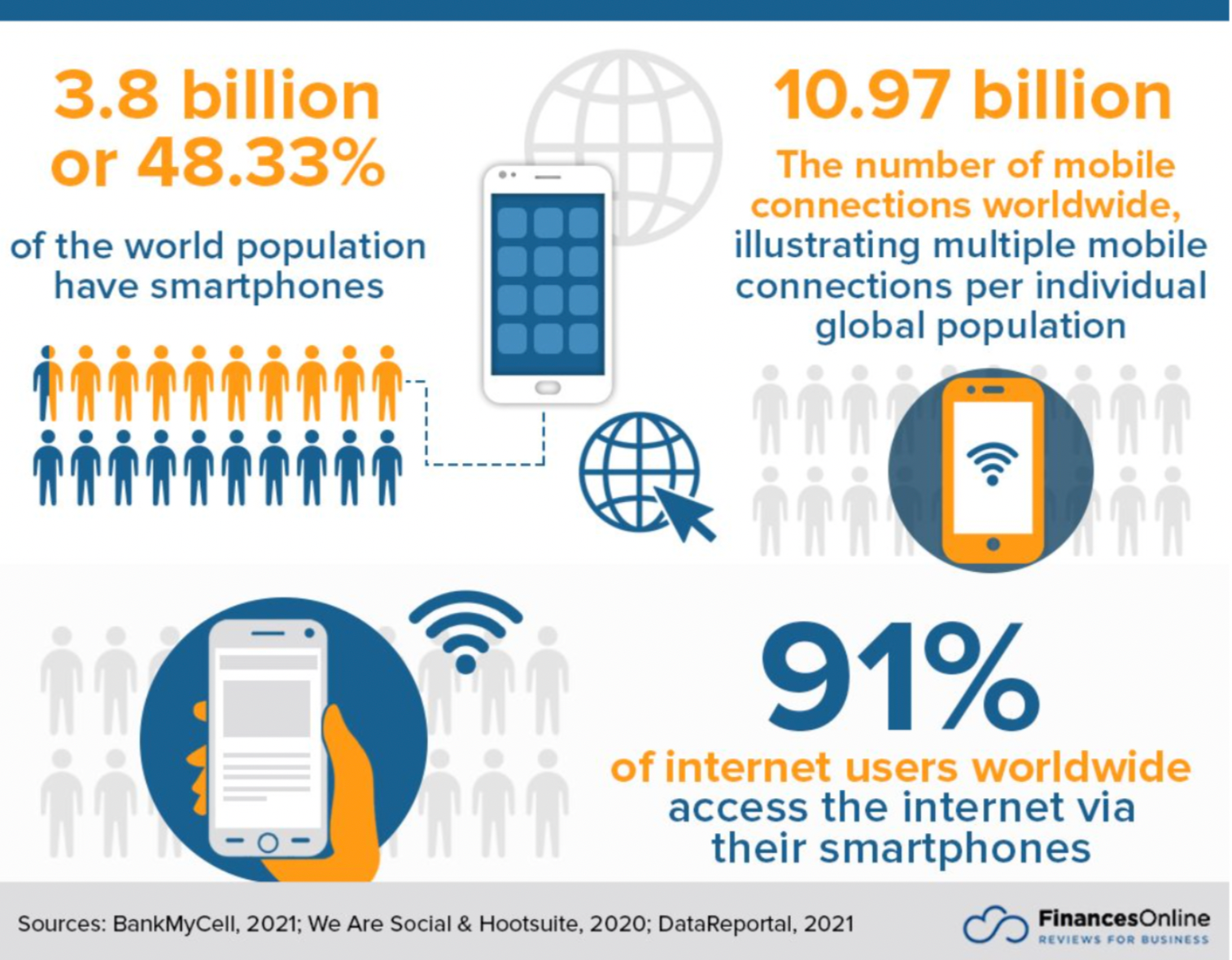 This is not a surprising statement, nor are the percentages presented above. Statistics of mobile usage have an annual growth tendency. However, another change that we are just grasping, is the particular speed, execution and concentration on the result of actions performed on a mobile device, especially when it comes to the Gen Z users.
Therefore, as Han Solo says in Star Wars: "Hokey religions and ancient weapons are no substitute for a good blaster at your side, kid." - time to think of investing in an e-commerce mobile app to be properly equipped to face the online market.
Handy command center - our own phones!
As I have mentioned, we are all scrolling through something on our phones. We're either looking for a new pair of shoes, planning holidays, managing our finances or choosing the equipment to take up a new hobby (check here to find out what kind of e-commerce mobile app one of our partners offered to the fishermen's community).
Let's look into why users exit a particular website on their phone and do not return.
Factors that have influence on that are: slow launching, too many steps to finalize a purchase, annoying pop ups that block you from going further on a purchase path. So, although your developer was assuring you that your e-commerce designs are mobile responsive, you might be losing a big slice of the pie and here comes the reasons why you need an e-commerce mobile app.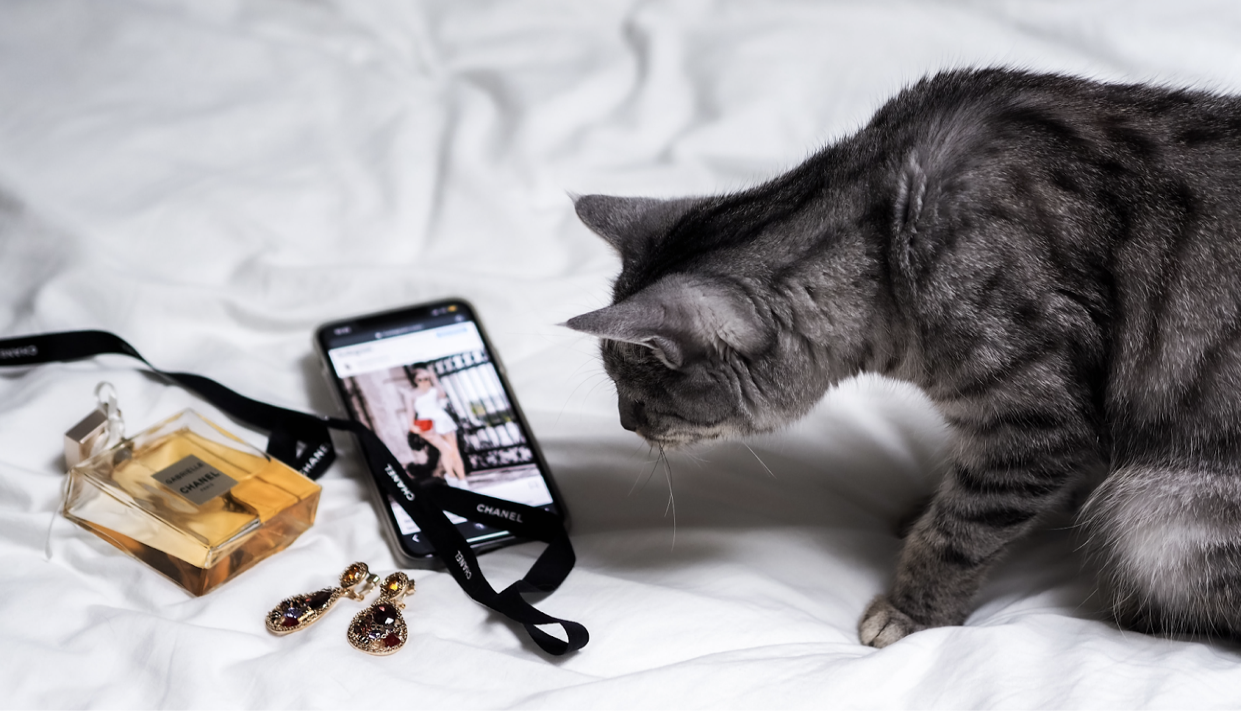 Shopping while walking
Your users are getting very busy and multitasking. They love when their time is spent in an effective manner. With the usual lack of time, moments spent in transportation or on waiting for always "only 15 minutes late" friend or on short breaks at your 8 hours work, need to be efficient. In many cases, these moments could be used to get on track with "to shop list". For me, personally, the words that have the best connotation and show the nature of e-commerce mobile apps are "efficient" and "meantime". It ought to be efficient enough to perform buying activity in the meantime.
Reasons for investing in mobile shopping app
Mobile applications themselves can act as your converting ally
Majority of people carry their phones most of the time during their day. By connecting to the built-in mobile tools like camera, microphone or geolocator, you can gain new ways and time of possible data introduction and marketing.
A camera helps users to display purchased objects and share on social media, providing you community recommendations. It can serve as well for broader interaction with live video shopping practices that are coming from Asia to Europe and the USA.
A microphone can be used for voice searches or even a new method: voice shopping that is already offered by Amazon Echo or simply their shopping app for iOS or Android, all connecting to Alexa.
Geolocation connectors are great facilitators to speed up the entry of delivery details, a stage in which a consumer very often resigns from purchasing, if the process is inconvenient.
Amazon experience - most users have this comparison experience
Difficult topic of coexistence of business in the shadow of a giant. Thanks to finding the right company to build an e-commerce mobile app for you, you give yourself chances to stand up to the challenge of keeping up with user experience satisfaction.
Building retention strategies
One of your strategic moves can be to formulate special offers that are available only via mobile in order to increase Average Order Value. Thanks to being in very close proximity, just a reach of your hand away, through an e-commerce mobile app you can provide loyalty programs or special offers to increase customer engagement and create brand loyalty. Your customers will love it, if just by one click on their phone they could contact you customer service.
Push notifications
Thanks to push notifications that will be appearing on a phone, it is more likely for a user to come back to the abandoned cart or the wish list that was created during their free time or once somebody makes a recommendation. Mobile notifications can be more engaging in contrast to email cart abandonment reminders that often get confused with spam emails. They also permit your audience to keep track of sales and items back in stock.
Customer Experience
You can use various tools for integrated payments that speed up the buying process. The native app on your phone will prevent long loading of the goods list, which for most young users on online stores, plays a major factor behind staying or leaving the shop.
Why you need to hurry up with getting a mobile app for your e-commerce business
Having complete control over your in-app ads, push notifications, and other converting elements will help you connect with your potential customers and continuously lead them towards recent deals. It can also be a powerful solution to get the most of recurring events like Black Friday or Valentine's Day.
It's worth remembering that creating a good and profitable mobile app for e-commerce certainly takes a few months. So, if you are planning your marketing efforts for the second half of the 2023 and want to get the most out of Black Friday - you need to act now. Contact us and find out how we can help you.
Summary
All in all, the reasons for why you need an e-commerce app for your online store are numerous. Your users want to have everything in one place, but with a mobile app, you too can have all your business requirements for a great conversion rate covered in one place. Your customers/ users carry their phones with them on a daily basis - a portable device to cross the virtual door of your store with just one click. This may convert them to a customer that visits you out of habit and convenience, just as in good, forgotten days, they used to come to a friendly local shop owner.